After a good amount of experimenting, reading Reddit posts and so forth, found out there are not any really great settings for a GTX 1660 Ti (6GB) for lolMiner. Most of the settings I did find were either worse than what I'm seeing – 29.6 mh/s @ 80w, 58(c) !
(BTW: if you haven't heard of it, go get the MSi Afterburner utility! Only get it direct from MSI here: https://www.msi.com/Landing/afterburner
DO NOT DOWNLOAD FROM A 3rd Party!!! )
I was using 62% power limit, -100 MHz core clock and +850 Memory Clock and getting 26-27 mh/s. Dropped the power to -500 and am stable and getting nearly 30 mh/s!
Here are the settings I'm using currently:
Power Limit: 62%
Core Clock (MHz): -500
Memory Clock (MHz): +800 (updated 1/11/2021: was running 850 but still got one crash 26 hours in, so backed down to 800, same average though!)
Here's the Afterburner screenshot: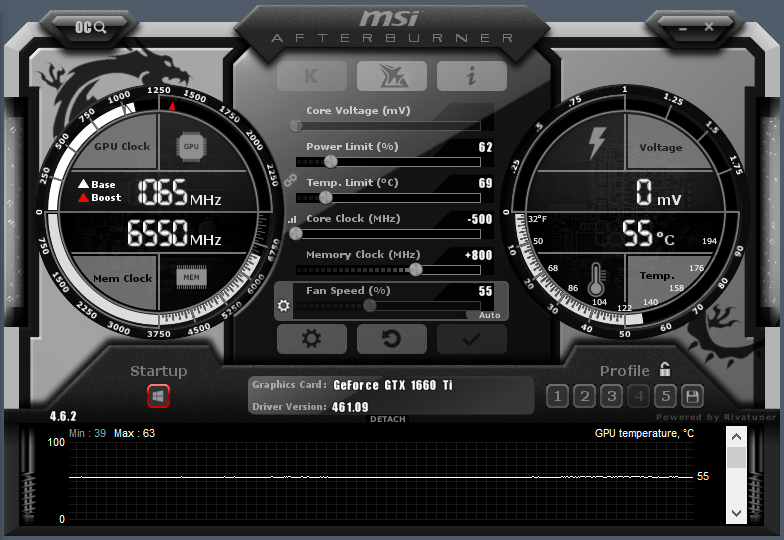 As mentioned in my previous post "Are you getting into Crypto Currency now that the prices are going through the roof?", if you're getting started in Crypto with the recent boom, there are plenty of bonus offers to get you going.